Meet Our Trainers
Karen Monsam
Dog Trainer & Behaviorist
karen@campcaninect.com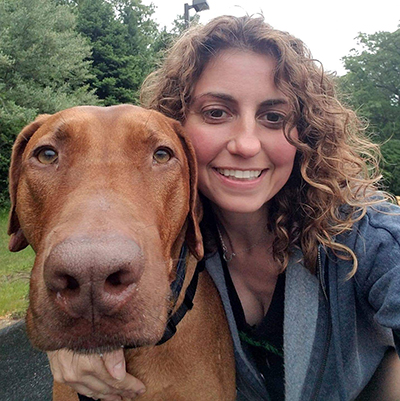 Karen grew up with animals always being a part of her life. She has worked professionally with animals since 1998. She held various positions at different local Veterinary Hospitals. Her four years previous to working at Camp Canine was as a Veterinary Technician, which she attended Northwestern Connecticut Community College for.
This experience allowed her to gain knowledge in canine medicine and behavior. She assisted in routine physical exams, vaccinations, diagnostic radiographs and ultrasounds. She also was a surgery technician and did physical therapy with dogs, cats and a variety of other exotic animals.
She began to work at Camp Canine in 2009 and her duties have included: teaching various obedience classes, supervising the dogs in the daycare area, managing staff, and handling customers inquiries. She has also recently participated in Dock Diving events.
Certifications
American Red Cross Certified - Pet First Aid & CPR
Level I & II- Certified Pet Care Technician through PCSA (Pet Care Services Association)
Knowing Dogs 101 & 201
AKC registered Canine Good Citizen Evaluator
In Progress
Certified Pet Dog Trainer (CPDT) designation through the Certification Council for Pet Dog Trainers
In 2010, she began her training career at Camp Canine with her new puppy Shelly. Shelly, a Rottweiler, has excelled at the classes she has completed so far.
Return to Meet Our Trainers